Bespoke knives, lovingly handmade in the New Forest.
By blending cutting edge materials and techniques with traditional Japanese and Western styles, we quite literally create "modern classics".
Knives that perform, but have a visual connection to the past and a nostalgic handmade feel in the hand.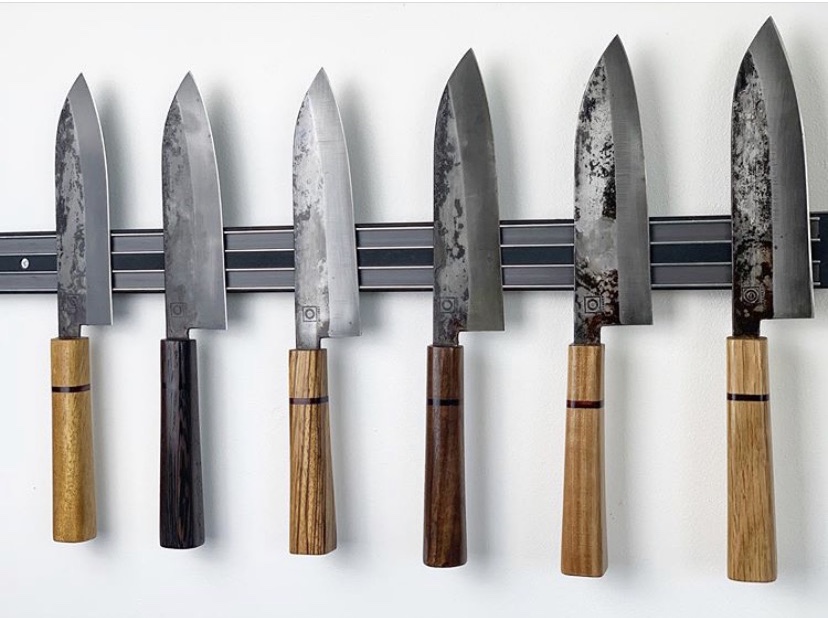 Working with us

Our knives are in demand and we do have a waiting list, but don't be put off, they are worth the wait.
If you want to work with us and create a custom knife,  please get in touch.
Our order books are closed, but keep watching for our one off's and small batches.